Press Release: AVA Announces New President
June 6, 2023
The Academy of Vocal Arts (AVA) is pleased to announce the appointment of Scott Guzielek as its new
president and artistic director effective July 1. Guzielek, who has been the Academy's vice president and
general manager since 2019, will be taking over for K. James McDowell, who is retiring from the top post
from which he has served with distinction for almost four decades.

Beginning in 1986, McDowell led the organization through significant growth. An AVA alum himself,
McDowell oversaw and led the expansion of the AVA campus now encompassing three historic buildings
in Philadelphia's Rittenhouse Square neighborhood, significantly increased AVA's scholarship
endowment, established and endowed fellowships for all resident artists, and successfully sought
accreditation of AVA's curriculum with the National Association of School's of Music. He also produced
numerous seasons of productions that showcased and developed the talents of AVA's resident artists,
and in recent years he also designed and stage directed several operas.

Harold F. (Rick) Pitcairn II, chairman of AVA's board of directors, says McDowell has left an indelible
impact on the organization. "It is difficult to express in words Kevin's contributions to the AVA across the
37 years of his leadership. His positive impact on the institution over the years will remain his legacy, as
will the scores of talented AVA artists who have flourished on opera stages across the world," Pitcairn
said. "The Board has the utmost confidence in Scott to continue this legacy. His thoughtful expertise
was evident over the past four years, especially during the depth of the Covid-19 crisis where his
leadership was integral to the AVA continuing its mission. We are truly excited for this next chapter of
the AVA under Scott's leadership."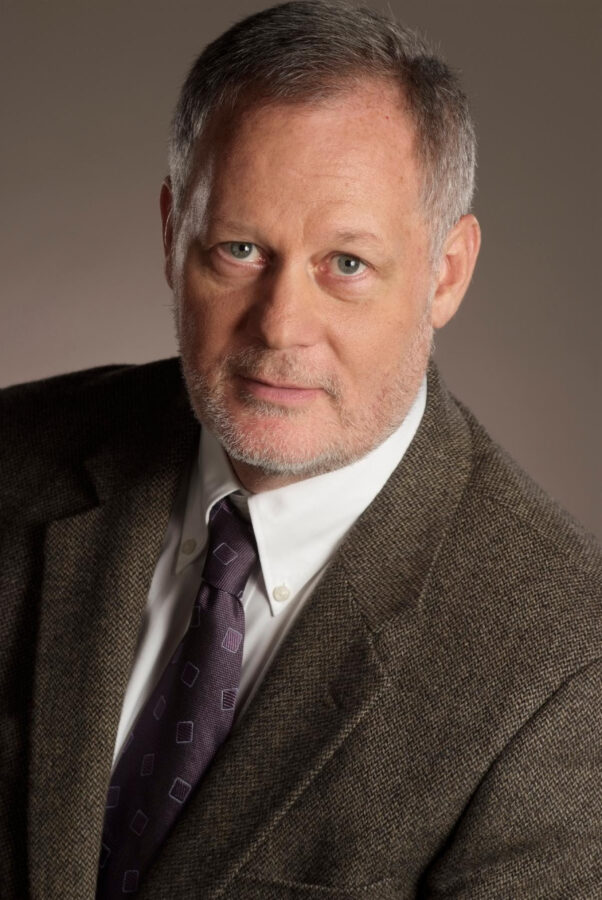 McDowell said this was a bittersweet moment as he reflects on his career. "As I turn the page and
embark on my life's next chapter, I wish to express my deepest gratitude to the AVA. It's been an honor
and a privilege, and I know that I'm leaving the organization in excellent hands with Scott," McDowell
said.

Since 2019, Guzielek has served as vice president and general manager and was responsible for the
administrative management of the organization. His leadership and collaboration with McDowell
through the COVID-19 pandemic allowed AVA to continue training singers through a combination of in-
person and virtual voice lessons, coaching, and performances. Since his arrival, new fundraising goals
have been achieved and ticket sales have increased.

"I'm honored and deeply grateful to the AVA board for this opportunity to lead this exceptional
organization of such bright, talented people," Guzielek said. "I look forward to continuing the AVA's fine
legacy of musical excellence and helping it achieve new goals in the years to come."
Prior to his initial appointment at AVA, Guzielek was the director of artistic operations of Palm Beach
Opera and artistic administrator of Washington National Opera.

Guzielek has frequently judged the Metropolitan Opera's Laffont Competition and other competitions
throughout the country. He holds a Bachelor of Arts with honors in Vocal Performance from the State
University of New York College at Geneseo and a Master of Arts with distinction in Arts Management
from American University in Washington, DC.
###
ABOUT THE ACADEMY OF VOCAL ARTS
For 88 years, gifted and experienced singers have come from around the world to see the exceptional
guidance and training that the Academy of Vocal Arts offers. Admission into AVA's four-year program is
highly competitive with approximately 25 singers enrolled in any given year. Those are accepted are
immersed in an intensive performance program led by some of the most dedicated and inspired
teachers and creative artists in the world of opera. Today, AVA is the only tuition-free institution
dedicated exclusively to the study of voice.

For more information, please visit www.avaopera.org

PRESS CONTACT:
Mr. Scott Guzielek
215-735-1685
sguzielek@avaopera.org